SARTA free rides for vets program
SARTA has provided almost 9,000 free rides to the Wade Park VA.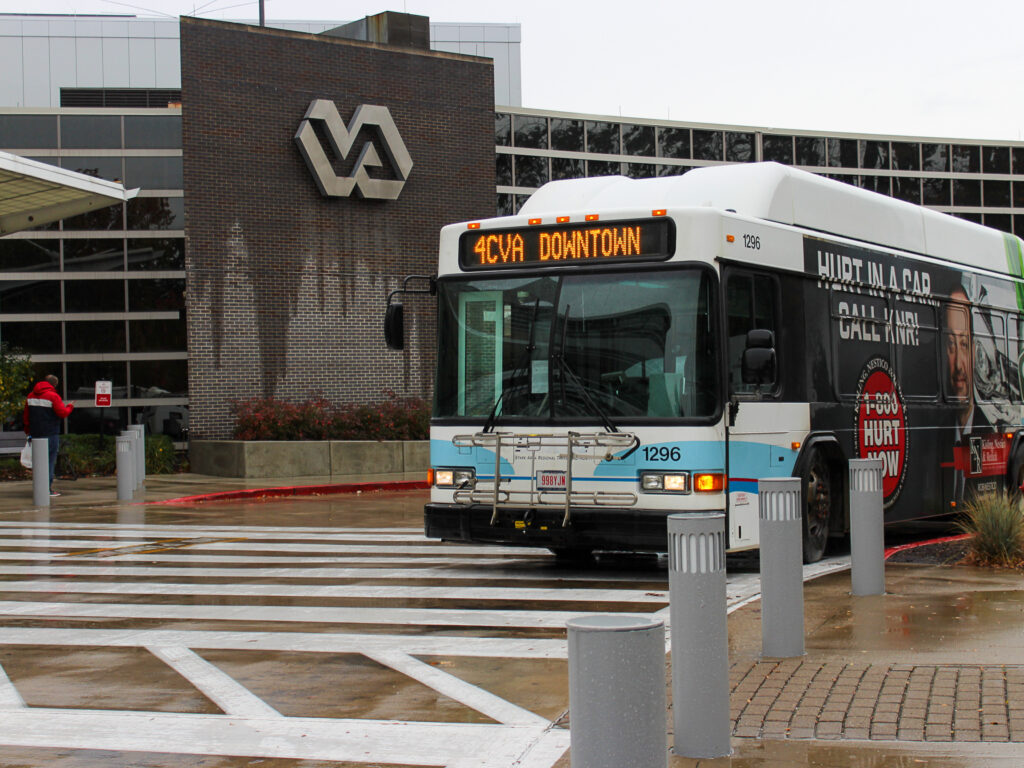 SARTA/VSC offer Stark County vets free rides to Wade Park VA hospital
To honor the service of our community's veterans, SARTA has teamed up with the Stark County Veterans' Service Commission to provide free rides to vets who have medical appointments at the Wade Park VA Hospital in Cleveland via our route 4.
The Route 4 bus makes three round trips to and from the Wade Park facility and downtown Cleveland Monday through Friday. Veterans may board the bus at SARTA's Downtown Canton, Cornerstone Transit Center or American Legion Post 44 which is located at 1633 Cleveland Ave NW in Canton. Rides must be scheduled in advance using the procedure outlined below.
How to reserve a free ride
2
Advanced Reservation Rules
Rides must be arranged the day before your scheduled appointment at Wade Park.
Rides to Monday appointments must be scheduled the Friday before the appointment.
3
Groups & Riders Who Use Mobility Devices
Persons using mobility devices and parties of four or more must make round trip reservations 24 hours in advance of the day they are traveling because space is limited.
Veterans who want to travel to Cleveland but do not have appointments at the Wade Park VA may purchase a one-ride ticket for $2.50 ($5.00 round trip).
Please Note: Cleveland Bus Tickets may only be used for the Cleveland Bus.