Go Line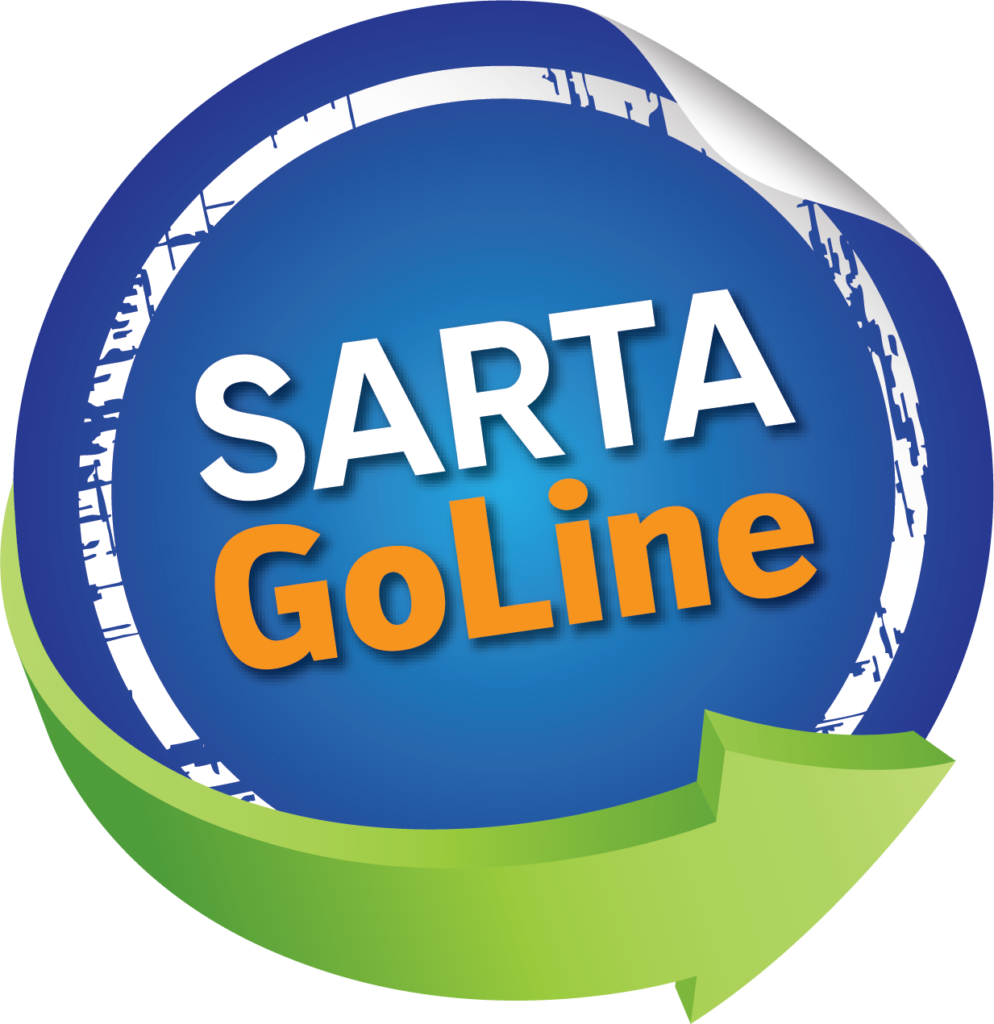 SARTA's GoLine Service is back on-line!
GoLine provides an easy way for SARTA's Proline passengers, who have ADA disabilities and require origin to destination transportation, to schedule, change or cancel trips and receive reminders about upcoming Proline trips.
Using GoLine is as Easy as 1, 2, 3…
Schedule or confirm trips online at https://goline.sartaonline.com or by clicking here
Call GoLine's automated phone system at 330-430-1745 to check or cancel a trip 24 hours a day. Client ID and Password required.
Receive a previous day reminder call 24 hours and also an imminent arrival call 15 minutes prior to scheduled trips.
GoLine's easy online booking will allow trip scheduling Monday-Saturday from 7:30 am – 8:00 pm up to three days in advance of the trip. For same day reservations, we ask that you contact a ProLine Representative at 330-455-2292 to verify availability. A confirmation of all trips will be available online and through a verification email.
ExpressCheck
SARTA's GoLine ExpressCheck automated phone system will allow Clients to check or cancel a scheduled trip 24 hours a day, 7 days a week eliminating any wait time to talk to a Proline Representative. Clients can simply call 330-430-1745 and dial their Client ID and Password, then just follow the prompts.
In order to ensure our clients never miss or forget a ride, SARTA's GoLine system will call or email reminders of scheduled trips. GoLine reminders will be sent 24 hours as well as 15 minutes prior to a scheduled pick-up time. Reminders will be sent through an automated phone call or e-mail. With each previous day reminder call, Clients will have the opportunity to cancel their scheduled trip.https://www.sartaonline.com/getting-around/mobile-tools/go-line/expresscheck/
As always, Proline representatives will be available for all scheduling, trip confirmation and questions. For more information about SARTA's new GoLine services, you can contact our Proline representatives.
Travel Training
Do you want to learn how to use GoLine to book your trips? Our Travel Trainers are available to assist you in learning how to begin booking, checking and canceling your trips online.
To schedule a training, call 1-855-877-2782.